Solve a real life problem of gender inclusiveness and diversity at HKUST! 
Form teams of 3-4, choose your own problem or from a suggested problem area below, and come up with innovative solutions that can be implemented here.
Under the new normal, leverage technology to create innovative and feasible solutions!
Mentors from diverse faculty will support your understanding and ideation.
Winning teams will have exciting opportunities to implement their solutions and fast track summer internship interview opportunities!



Competition Guideline
  1. Brief
Participants should form a team of 3-4 to propose an on-campus project that will improve our campus gender diversity and inclusivity. Students will be provided with data on gender ratio and current practices, allowing them to identify opportunities and propose solutions.
We welcome all proposals that are inclusive of gender identities that demonstrate a diversity of expression among and beyond the binary framework. 
 
The competition accepts any proposals that focus on, but not limited to, the following areas:
Gender Ratio
What are the trends in gender ratio among faculty / graduation system?

How can we raise gender equity amongst these areas at HKUST?
Career advancement 
What services can HKUST provide to encourage gender equity among different careers and throughout career advancement?
Gender inclusive facilities and initiatives
How can we raise awareness and foster a culture of diversity through better use of HKUST facilities and best practices?
To booster innovation and encourage solution sustainability, students need to introduce technology to complement their initiatives. Any technology is encouraged, and the complexity of the technology will not be judged. The World Economic Forum has published a Diversity & Inclusion Toolkit, which shows how to use innovative technology to reduce bias, diversify talent pools, and benchmark diversity and inclusion. Scroll to resources to see more technology examples!
---
  2. Deliverables
One Page Proposal:




Submit a one page paper in length (all-inclusive of photos, graphics, and text descriptions) describing your idea.





[DEADLINE: 8TH MAR]


 

Final Proposal:




Top 20 teams will be asked to create a 5-7 page pitch deck. Voting results from a judging panel will be consolidated to determine the winners.





[DEADLINE: 7TH APR]


 

Final Ceremony:




Top 5 teams will be asked to create a 10-page pitch deck and present at the final ceremony in front of our judges.
         

[24TH APR]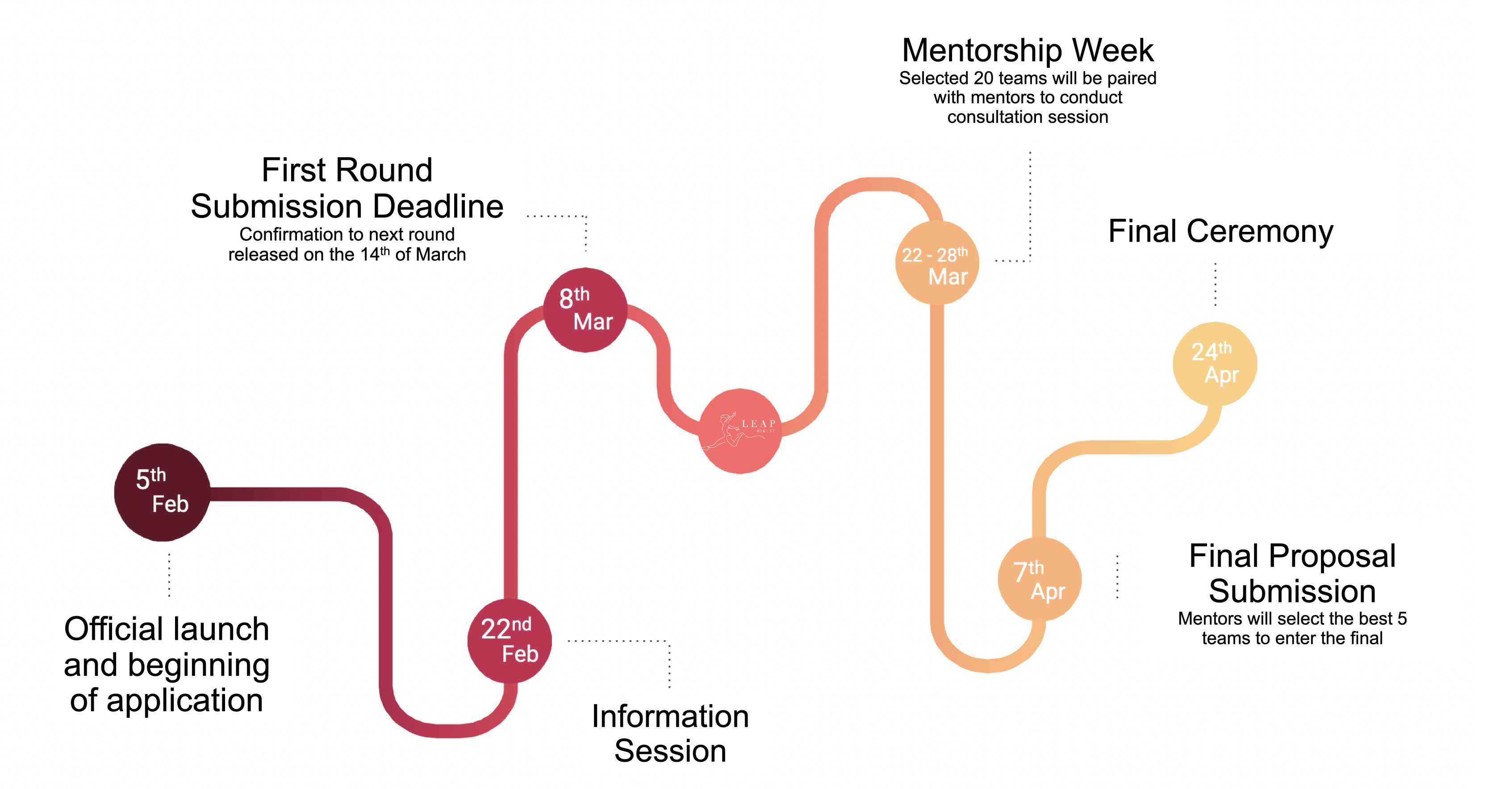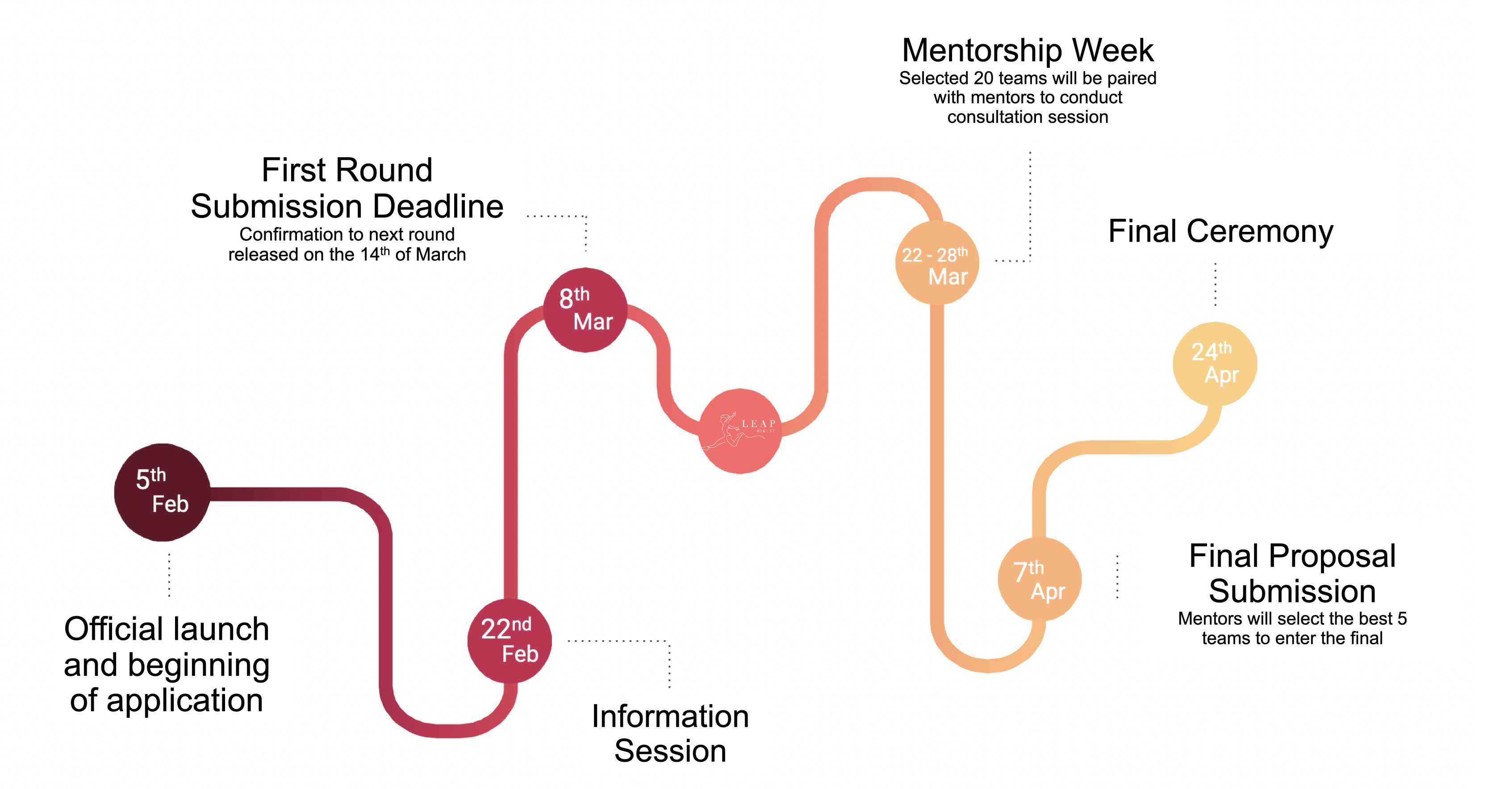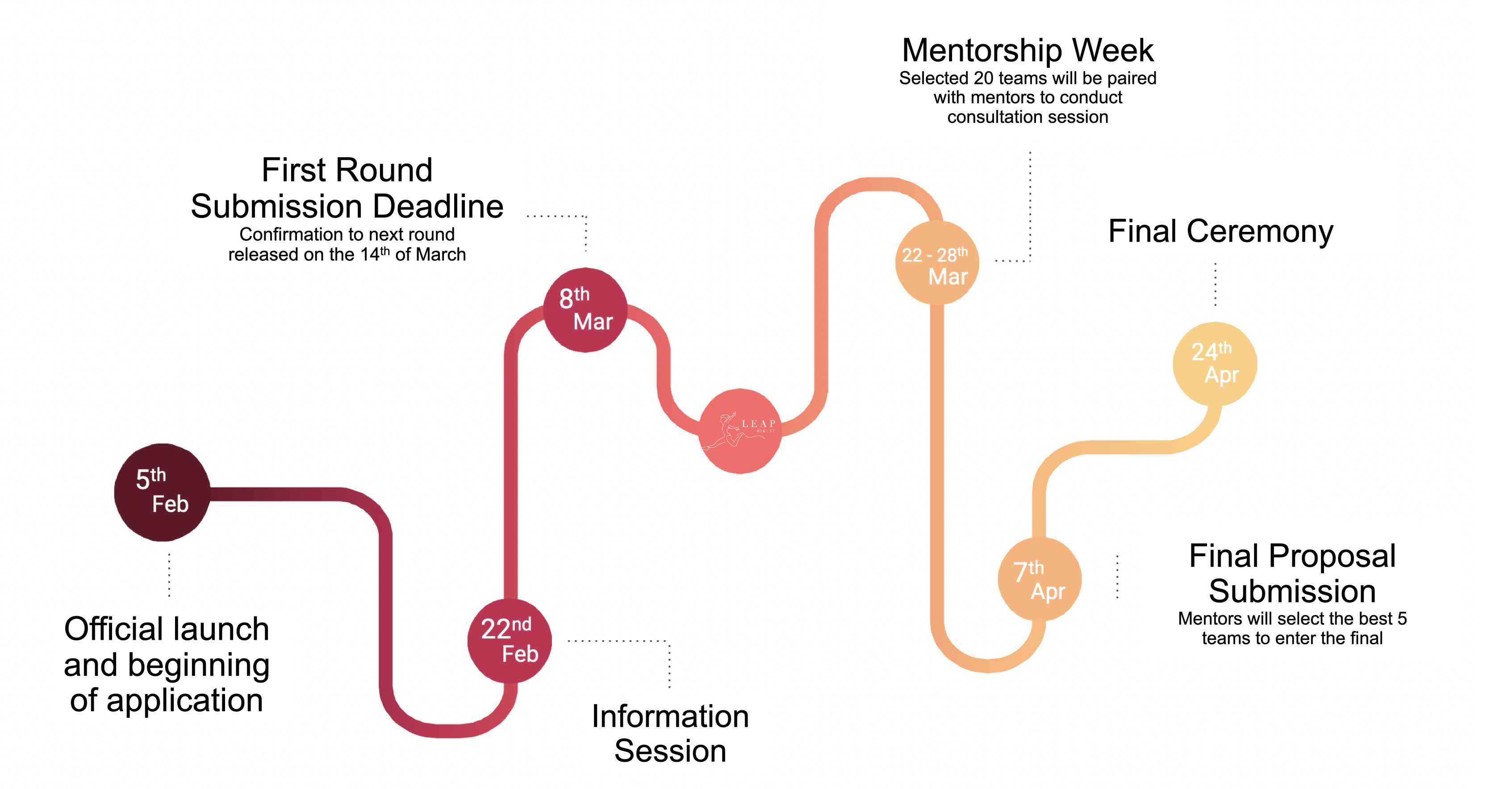 4. Judging Rubrics
Significance of Problem - Problem that is identified and well-defined with empirical observation.
Novelty of Solution - Solution that is original and creative in addressing the problem.
Feasibility of Implementation - Solution that is feasible, cost efficient and continuously implemented.
Technology  - Ability to leverage technology to make the solution sustainable, scalable and adaptable to the "new normal".
  5. Eligibility 
Teams of 3-4.

All UG and PG students.

Open to all majors and disciplines.
  6. Downloadable Resources
HKUST Gender Ratio
HKUST Facilities and Practices
Other Universities Practices
Technology for Diversity
We encourage the use of Microsoft and/or open-source technology. Keep in mind the complexity of technology would not be judged, but whether it complements your solution, bolstering innovation and feasibility.
Our sponsor, Microsoft, provides a wide range of Cloud, Developer and Application services that enable flexible, scalable and sustainable solutions. Below are some examples of how you can utilise Microsoft or other technology to your proposal. 
Communication Tools (eg. Microsoft Teams, Slack) 
Data Collection and Analytics (eg. SQL Database, Machine Learning, Power BI) 
Mobile Applications (eg. API Apps, Visual Studio Code) 
Website Applications (eg. Web Apps, Wordpress) 
Microsoft
We believe in the transformation power of engaging many different perspectives.
At Microsoft, our mission is deeply inclusive: empower every person and every organization on the planet to achieve more. We expect each of us—no matter what our level, role or function is—to play an active role in creating environments where people of a diverse range of backgrounds are excited to bring all of who they are and do their best work.
To learn more about Microsoft's mission on promoting diversity and inclusion, please visit this website.

CAROUSELL
At Carousell, we believe in more than just buying and selling. We believe in the power of possibilities that people bring to the process. Through every buyer, seller and listing, we believe there's opportunity beyond the transactional. Our mission is to inspire every person in the world to start selling and buying to make more possible for one another, on a global scale.
Esquel Group
For decades, Esquel has been promoting inclusive growth across our global operations, abiding by the principles of equal opportunities and employing talents based on merit. We endeavor to provide an environment for our colleagues to pursue excellence and personal growth, regardless of their gender, age, culture and religious background. Our eCulture — Ethics, Environment, Exploration, Excellence and Education — forms the foundation of our business sustainability. We believe that behind every product and every innovation is our people who care about making a difference. As a pivotal step in our commitment to the promotion of diversity and inclusion in the global textile and apparel industry, Esquel Group became a signatory to the United Nations' Women's Empowerment Principles (WEPs) in 2020. Joining the WEPs community will help us advance the UN Sustainable Development Goals (SDGs) and deliver positive social changes.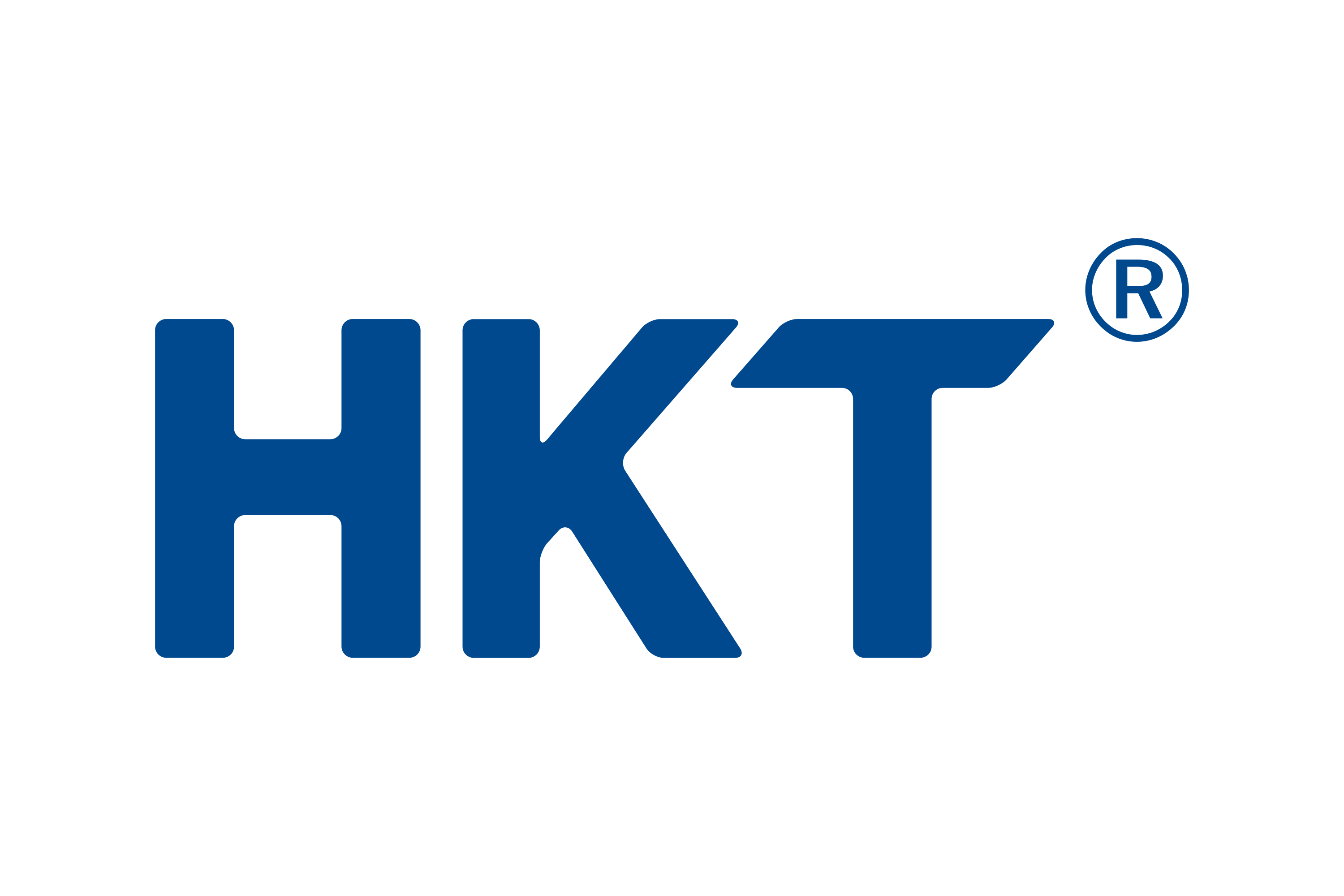 PCCW & HKT 
As Hong Kong's leading information and communications technology (ICT) and media service provider, corporate social responsibility (CSR) is an integral part of our business strategy. We seek to operate in an economically, socially and environmentally ethical way while balancing the interests of our internal and external stakeholders, and supporting and connecting the communities we serve.